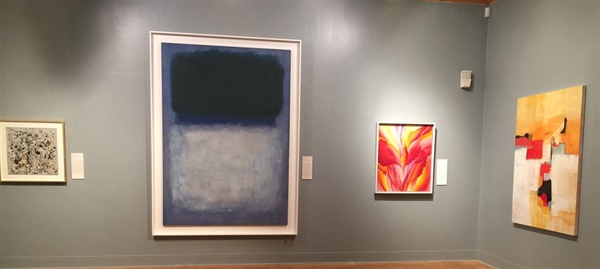 Contact
Photo on right is Martha's painting in a show with Rothko, OKeeffe, and Pollack at the Univ. Of Arizona Museum of Art, her painting was added to their permanent collection in 2015.
Martha's Work can be found in the following galleries:
Saori Russell Fine Art San Francisco, Ca,
Mark Sublette Medicine Man Gallery Tucson Az.
Ventana Fine Art Santa Fe New Mex
To be informed of upcoming shows, new paintings and updates, please email Martha at marthabraunart@comcast.net