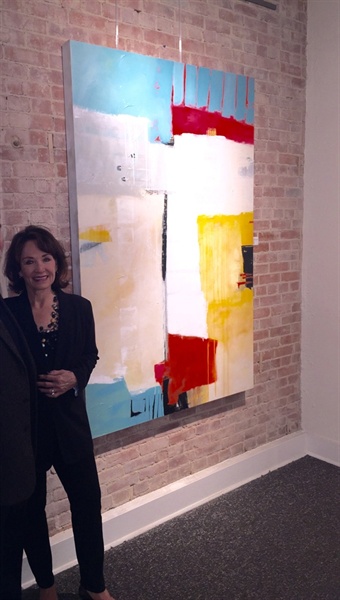 PAINTING CLASSES
Beginning in OCT. 2021 I will be teaching again!! New studio space is awesome..in the Tucson Mall , 1st. floor , new "Catalyst "space for the arts, 14,000 Sq Ft of high ceilings large studio spaces., so we can spread out for COVID requirements.
limited to 6 students , emerging artists, not beginners this class...later perhaps?
considering a beginners class ...need 6 students ! also starting in Oct.
cost for the classes is $125.00 each 3 hr. session ...student must commit to a month of classes (4) and prepay at beginning of the month as Martha must committ to the rental of the space.
For more info call Martha @520-971-0235. classes will be 3 hours long once a week, most likely 9-12 ...but flexible at this point.
AN INFORMATIVE AND FUN PAINTING CLASS with music! I will be teaching MY techniques in creating abstract paintings..We will NOT be exploring paint pouring, or other random techniques! visit my paintings on this website to see examples of what my work is about. I stress finding your own unique style and I will help you find it! to see the space visit Catalyst website.
PS....PAINTING IN ACRYLIC ONLY!!